Excite Your Audience!
Jason Feifer will change the way your audience thinks, helping them see moments of great change as our greatest opportunity.
Jason's level of enthusiasm was just what we needed for our meeting. Many people told me it was one of the best presentations they've ever heard."
If your group wants to inspire people to think differently, or simply spark creativity in the next generation, Jason's your guy!"
Get him on stage and he's like a raging animal. His energy and passion comes through."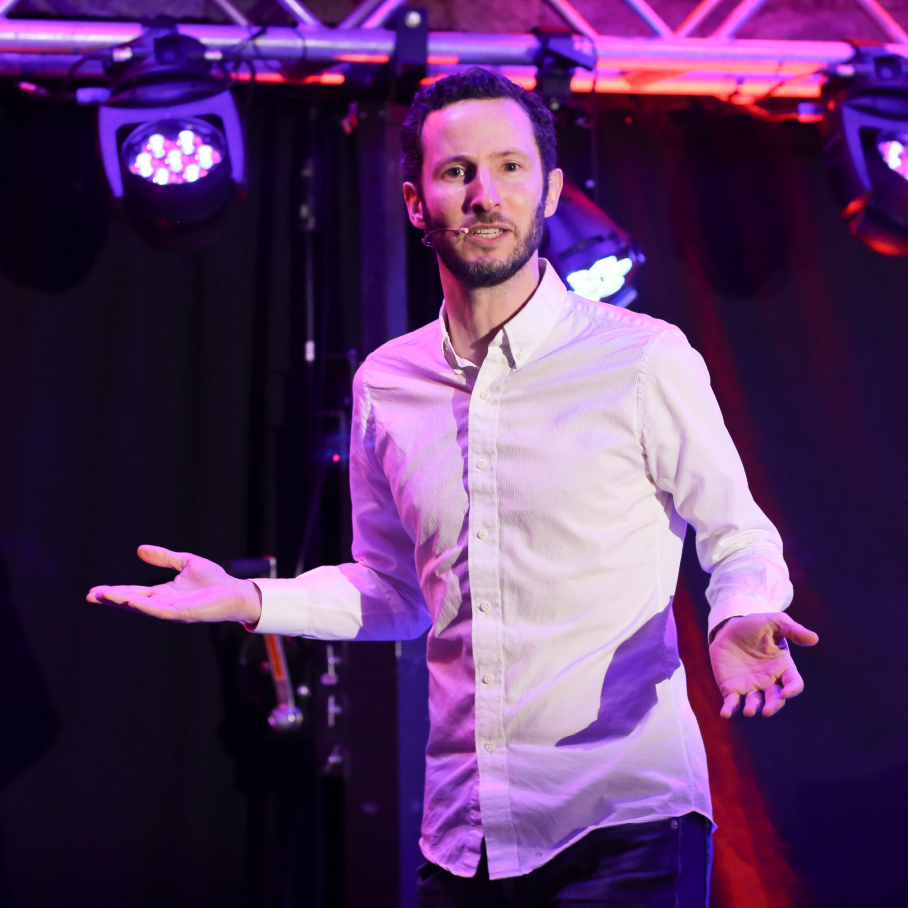 What Jason Brings to You
In three words: Energy, impact, and accessibility. Event organizers love using Jason to kick things off, after lunch, or to close out a great day — because his high-energy, funny, passionate storytelling is like a caffeine jolt for audiences. And when Jason is there, he's yours. He loves staying to talk with attendees afterward, and is happy to discuss attending meals or meetings with your sponsors.
Jason's Message
Jason makes hard things seem possible. (Because they are!) It's why massive brands, business conferences, chambers of commerce, and more all invite Jason to their stage—because they know he can break down complicated subjects, and leave people feeling empowered to adapt and build for tomorrow.
Jason is a storyteller by nature, and by profession. When he speaks, he draws upon his decades of experience as a journalist, his access to the world's most accomplished entrepreneurs, and his deep study into how change happens throughout history.
In his keynotes about embracing change, Jason lays out an accessible, appealing, multi-step strategy for adapting to new things. He also puts our era of disruption into perspective: He argues that we've all gone through four distinct phases together (panic, adaptability, new normal, and most importantly, "wouldn't go back"), and offers viewers a way to reframe their relationship with change, spot opportunity in the once-impossible, and get to a place where they say to themselves, "I wouldn't go back."
Jason's
Speaking

Topics

Jason is an engaging, versatile speaker who's excited to meet your organization's needs. Here's what he offers.
Want to Book Jason For Speaking?
Get in touch! We can't wait to meet your needs.